Sale!
Grilled fish/barbecue fish
Grilled crocker fish and grilled tilapia fish comes with very spicy source, mild spicy and non spicy. Can be delivered around ilupeju, surulele, Antony all around ikorodu road.
Error: Contact form not found.
Description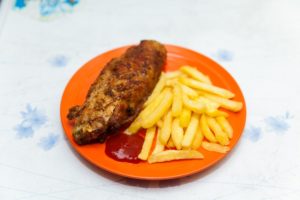 Private Chef chan #dagrillmaster Specialise in all kind of grill foods eg. Fish, Chicken, Turkey, Goat meat/Asun, pork ribs etc. Also skilled in American cuisine and cocktails drinks for special occasions. We deliver to all around Ikorodu road on Lagos mainland.